Hager Engineering Civil Engineering Services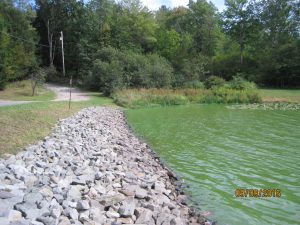 Hager Engineering Civil Engineering Services provide complete pond design services for recreational ponds, farm ponds, detention ponds, retention ponds and irrigation ponds for snow-making. We're here to help you plan the size, depth, configuration, spillway capacity and other design considerations. We also design expansions and repairs to existing ponds and man-made lakes.
We offer a wide variety of Civil Engineering Services including mining permits and NYSDOT approved driveway and highway work permits for companies interested in opening a gravel pit. Hager can also provide clients with septic and water system designs.
County and state health departments are requiring restaurants, medical offices, craft beverage and convenience store businesses and municipalities to install RPZ back-flow preventers or double check valves on their domestic water source, to prevent contamination back into the municipal water source. Call us today for practical engineering solutions.
Services
New Pond & Dam Design
Design for DEC Permitting
Construction Inspection
Existing Pond & Dam Design
Engineering Assessments for DEC compliance
Existing Pond Repairs or Expansion
Drainage Design
Septic System Design
Water System Design
RPZ Backflow Preventer Designs
NYSDOT Driveway Permit
NYSDOT Highway Work Permit
Mining Permits