Hager Engineering provides all the various structural bridge engineering for today's fast paced Bridge & Highway Contractors. Whatever your bridge engineering needs may be; bridge jacking, bridge erection plans, bridge rehabilitation or bridge demolition Hager has over 40 years of bridge design and highway design experience.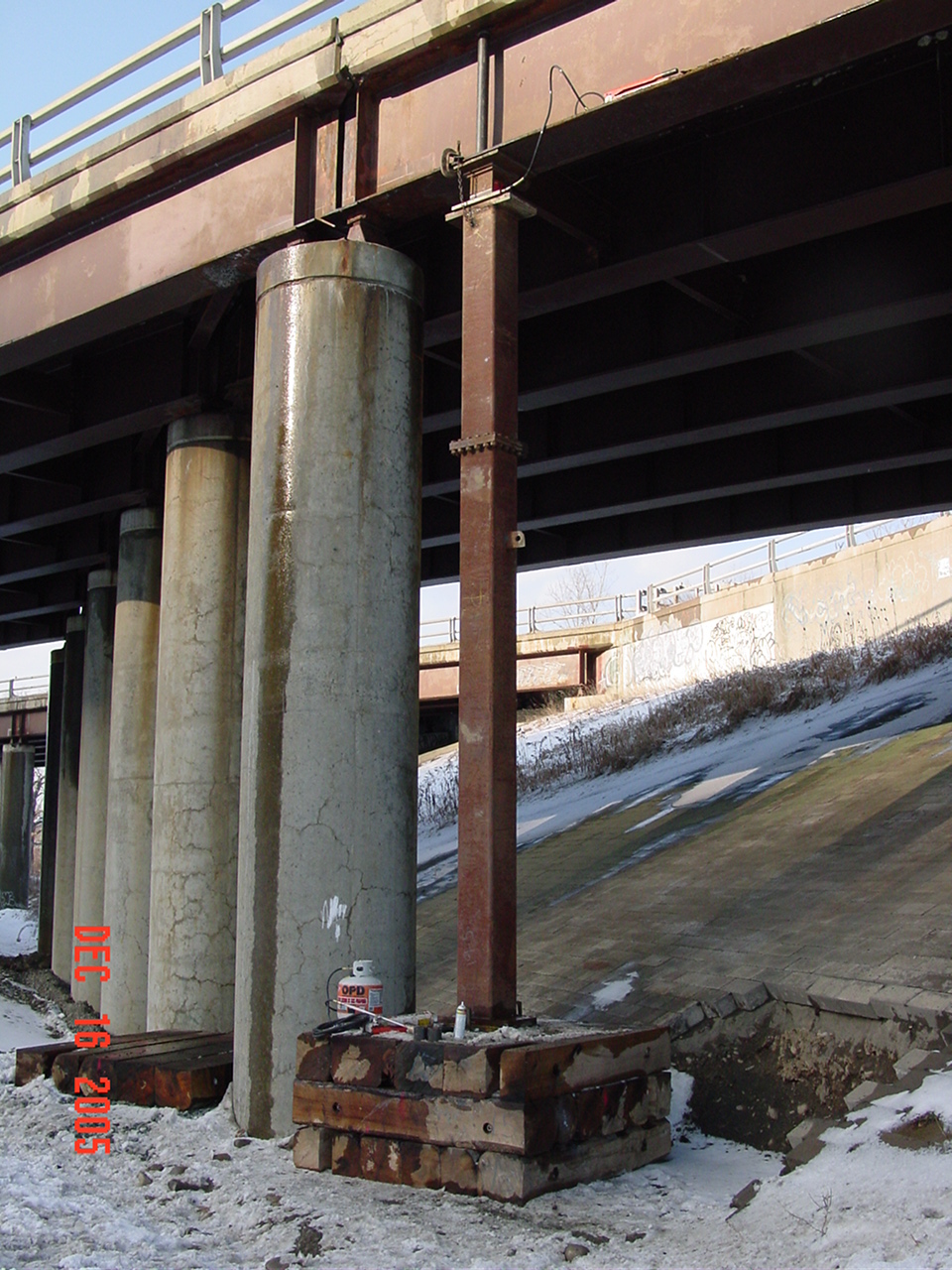 Route I-86 (Southern Tier Expressway) over Norfolk-Southern Railroad, Town of Bath, NY – Steuben County
Hager Engineering provided the hydraulic bridge jacking procedure for this NYSDOT emergency project. The steel girders underwent emergency repairs of the webs and stiffeners.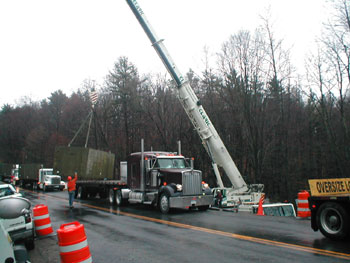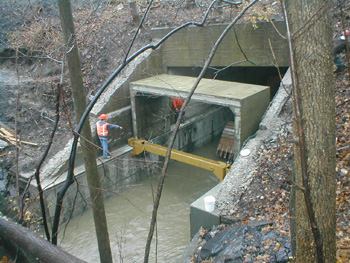 Bridge rehabilitation over Tug Hollow Creek (C.R. 5) Town of Hector, NY – Schuyler County
Hager Engineering provided the pre-cast concrete culvert erection procedure, and designed the special apparatus for sliding the 16 ton pieces into place.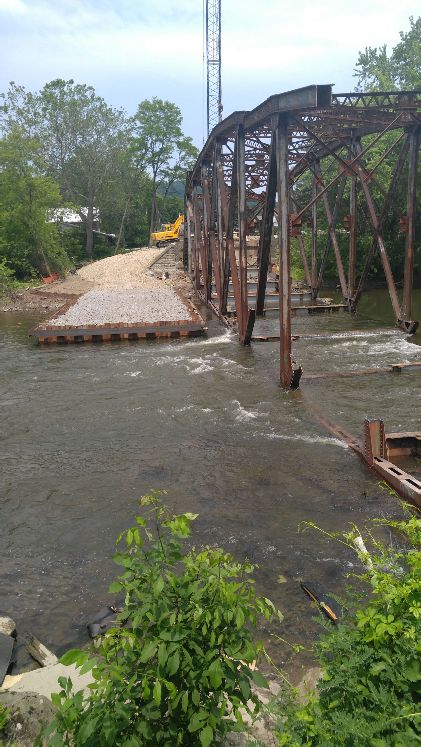 SR101Z over Conewango Creek, Warren Co, PA
Hager Engineering provided the bridge demolition procedure, Cofferdam design & beam lifting plans for new bridge structure.
Contact Hager Engineering today, we're jacking up & tearing down bridges in New York & Pennsylvania as fast as they'll let us.