Hager Engineering provides Towns & Villages with cost effective bridge designs providing quick turn around and attention to the details. We work closely with the client to save steps later in the design process. Our ability as a small firm allows us to provide our clients with the most cost effective & practical bridge & culvert designs.
Culvert Design & Replacement | Town of Dix, Watkins Glen, NY
Hager Engineering designed a 28′ span precast concrete culvert, for the Mill Hill Road location.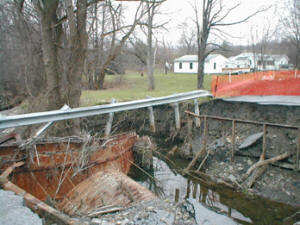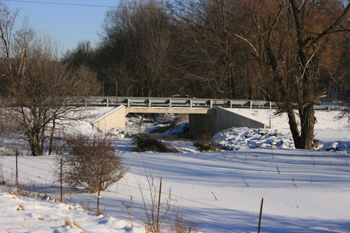 Truss Bridge Rehabilitation | Town of Barker, Castle Creek, NY
Hager Engineering was responsible for the complete rehabilitation of this 100+ year old two span truss bridge. The contract included repairs of the abutments & pier, new bearings and superstructure.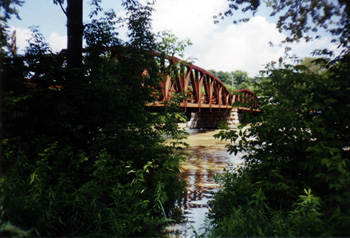 If your town or village is seeking to improve its infrastructure call Hager Engineering. Hager will help you realize your goals in a cost effective manner utilizing state-of-the-art technology.