Hager Engineering Construction Engineering Services
Hager Engineering provides construction engineering services which include civil & structural engineering for today's fast paced bridge & highway contractors. We specialize in a niche market, providing our contractor clients with cost effective and practical engineering solutions.
We specialize in all phases of bridge and culvert replacement, including bridge demolition procedures, temporary detour bridge design, cofferdam design, fascia & scaffolding design, beam lifting plans and railroad bridge repairs. Hager also designs personnel tie-off systems for bridge deck construction.
No job is to small, give us a call, we're jacking up & tearing down bridges in New York & Pennsylvania as fast as they'll let us.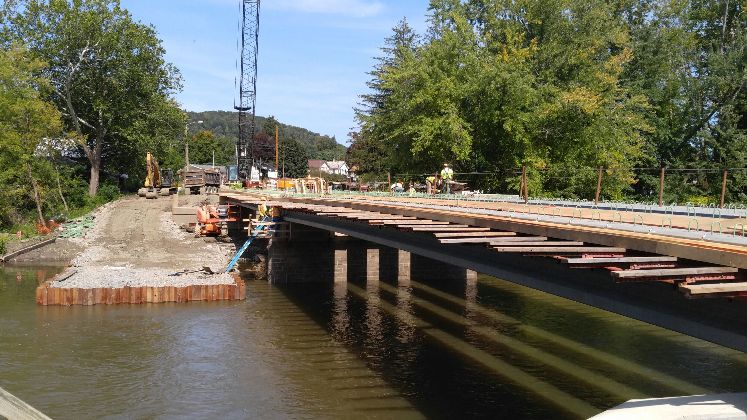 Construction Engineering Services:
Form design
Cofferdam design
New bridge design
Fascia & scaffold design
Bridge Demolition procedures
Temporary detour bridge design
Jacking systems for bearing replacement
Slide systems for precast culvert construction
Jack and tracks for sliding railroad bridges in & out
Temporary support of bridge girders to allow repair
Personnel tie-off system design for deck construction
Foundation design for segmental bridges (Mabey bridge)
Temporary support of existing bridges during construction
Beam & culvert lifting plans, precast concrete or steel for NYSDOT or PennDOT approval
Excavation support systems, including open cut, sheet piling, trench box, wood or concrete systems