Hager Engineering Construction Engineering Projects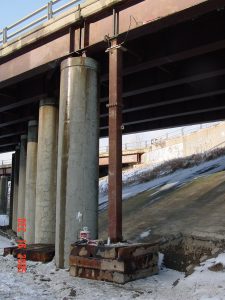 Route I-86 (Southern Tier Expressway) over Norfolk-Southern Railroad
Town of Bath, NY – Steuben County
Hager Engineering provided the hydraulic bridge jacking procedure for this NYSDOT emergency project. The steel girders underwent emergency repairs of the webs and stiffeners.






Bridge rehabilitation over Tug Hollow Creek (C.R. 5)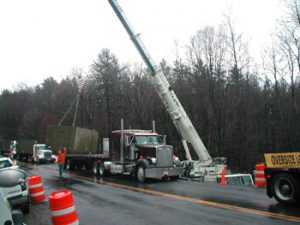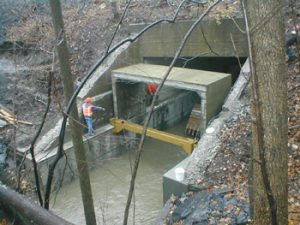 Town of Hector, NY – Schuyler County
Hager Engineering provided the precast concrete culvert lifting procedure, and designed the special apparatus for sliding the 16 ton pieces into place.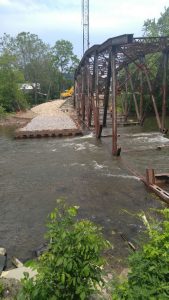 State Route 1012 over Conewango Creek
Warren Co, PA
Hager Engineering provided the bridge demolition procedure, Cofferdam design, excavation support for new pier construction & beam lifting plans for this bridge replacement project.