Hager Engineering Structural Engineering Projects
Structural design of bridge Replacement
Town of Dix, Watkins Glen, NY
Hager Engineering designed a 28′ span precast concrete culvert, for Mill Hill Road, after the flood.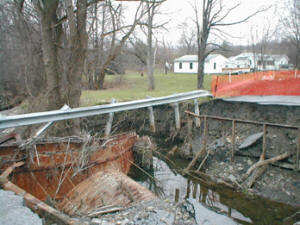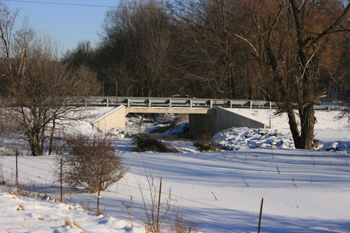 Structural design for Truss Bridge Rehabilitation
Town of Barker, Castle Creek, NY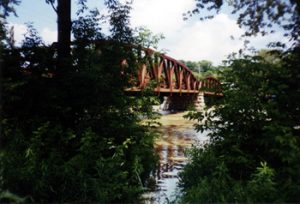 Hager Engineering was responsible for the complete rehabilitation of this 100+ year old two span truss bridge. The contract included repairs of the abutments & pier, new bearings and superstructure.






New Showroom and Offices at Wentworth Motors in Dansville, NY
Hager Engineering provides architectural and structural designs for new offices, retail showrooms, retail stores and many other small to medium size structures. We work closely with the owner and contractor to ensure the project is functional and cost effective, and meets today's ever changing building code requirements.
Some of our additional customers include:
Sears Retail Store, Hornell, NY
Dansville Airport, Dansville, NY
Watkins Glen International, Watkins Glen, NY
T & R Mobil, Bath, NY
Dollar General, Portville, NY
CDL Maple Supply Store, Castile, NY
Ambulance Center, Andover, NY
Alfred-Almond Bible Church, Almond, NY